Hari Sivanesan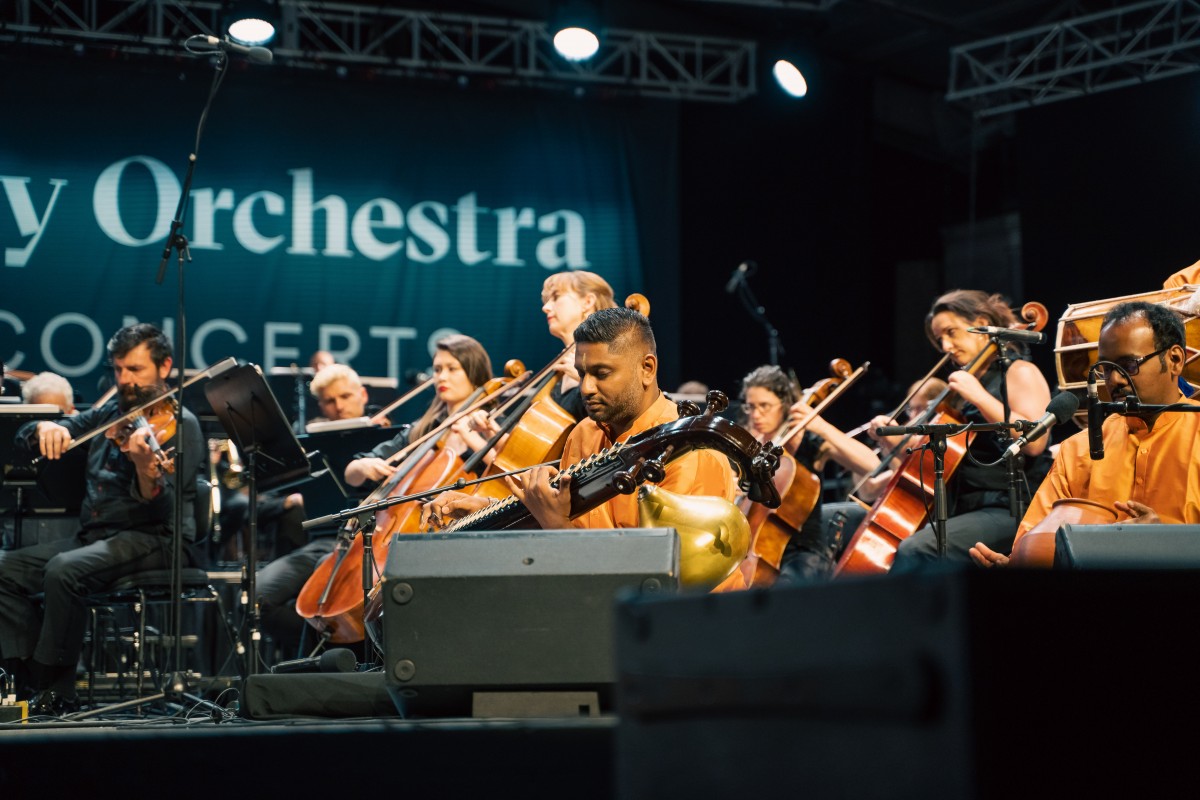 Composer and multi-instrumentalist, Hari Sivanesan is a unique representation of the new generation of Indian classical-contemporary artists of international acclaim.
Biography
Hari was born and trained in the UK and brings his Sri Lankan, Tamil heritage, South Indian and Western classical music training together. Years of classical training, and contemporary mentorship have evolved his practice, performance style and mindset to negotiate both the austere classicism of the South Asian arts with researched, experimental and contemporary work in the UK and internationally.
Hari, as a soloist on Veena, accompanist, musical director, researcher, composer and curator, has pioneered projects in partnership with the MSO, ACMI, BBC Radio & TV, BBC Proms, UK WOMADs, the Royal Opera House, The Boite, Multicultural Arts Victoria and Bunjil Place. For Sangam 2021 Hari premiers a groundbreaking orchestral work written solely for South Indian stringed instruments, a combination of instruments rarely seen in a format of sound and music unexplored in Australia.
He is Co-Director of the South Asian Arts Pathways Program commissioned by The City of Casey and Bunjil Place. He is the co-artistic Director of Sangam: Performing Arts Festival of South Asia and Diaspora in partnership with MAV, Abbotsford Convent, Drum Theatre, Bunjil Place and Dancehouse enabling a single platform for classical, contemporary and experimental forms.