Sangam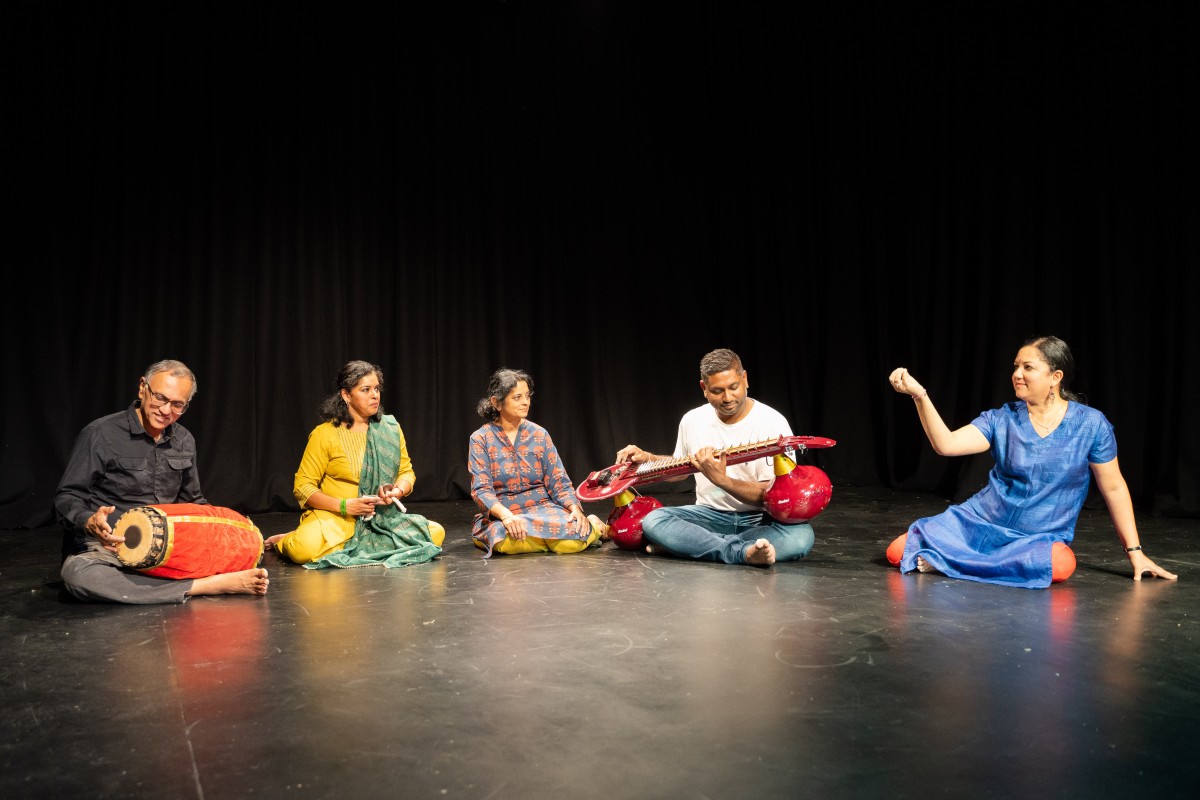 Sangam is a platform for established and emerging diverse Victorian artists to learn, create and showcase their art alongside globally renowned artists from the Diaspora. Based in Naarm/ Melbourne on unceded land, Sangam acknowledges the traditional custodians of the Wurundjeri and Bunnuwurung people.
Sangams goals are to increase South Asian:

Representation

Programming

Creation

Curation

Networking

Upskilling

Professional Platforms
Inspired, Curated & Directed by Artistic Directors Dr Priya Srinivasan, Hari Sivanesan & Uthra Vijay
Biography
PRIYA
Dr. Priya Srinivasan Performer/choreographer/writer who lives and works in the lands of the Wurundjeri and Boonwurrung people in Narrm/Melbourne combining theory and practice to work towards social justice issues through art. Her performances prioritize feminist decolonization processes making visible minority women's histories. Her experimental, postcolonial site-specific work rooted in South Asian classical dance practice has been presented in major festivals and venues such as universities, museums, galleries, and theatres internationally in USA, Europe, China, India and Australia.

---
HARI
Composer and multi-instrumentalist, Hari Sivanesan is a unique representation of the new generation of Indian classical-contemporary artists of international acclaim. He was born and trained in the UK and brings his Sri Lankan, Tamil heritage, South Indian and Western classical music training together. Years of classical training, and contemporary mentorship has evolved his practice, performance style and mindset to negotiate both the austere classicism of the South Asian arts with researched, experimental and contemporary work in the UK and internationally.
---
UTHRA
Uthra Vijay is the Artistic Director of Keerthana School of Music in Melbourne that she founded in 2003. She is a versatile artist, composer and educator, who is equally comfortable working in the classical realm or experimenting with non-classical forms of music including popular music and contemporary forms.