Alison Currie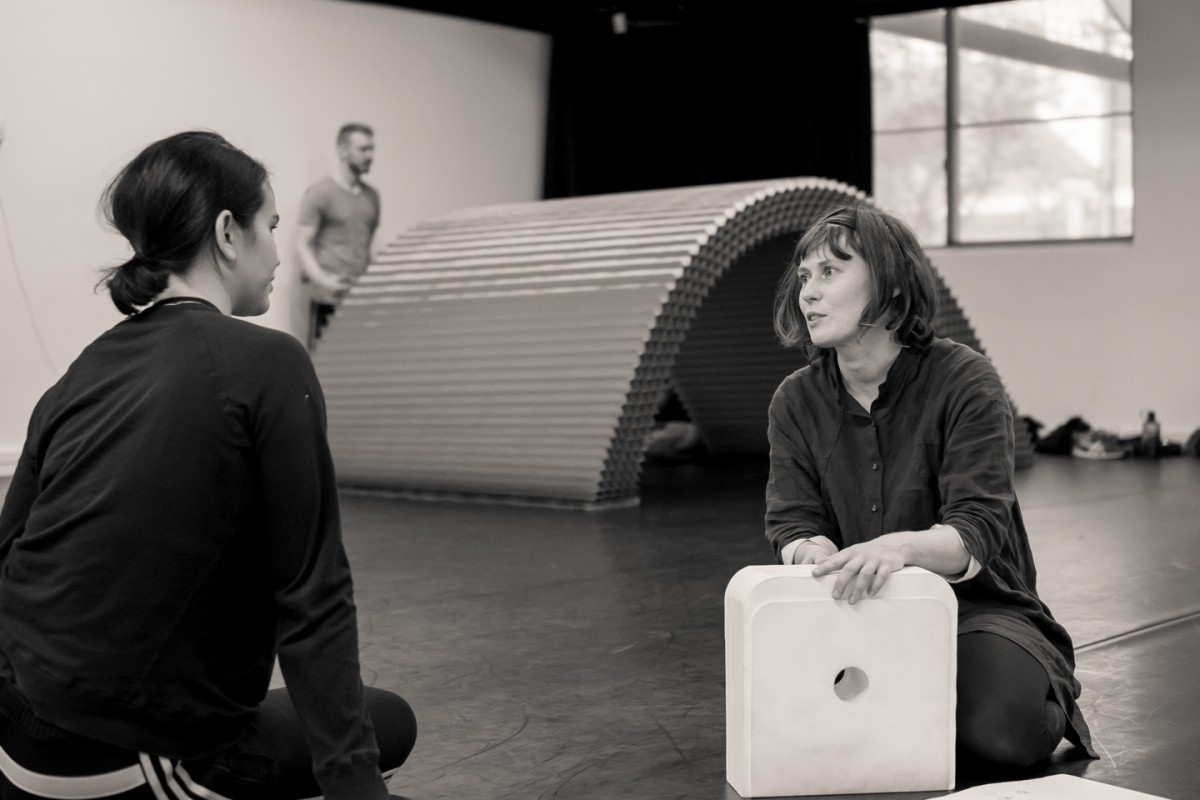 Alison Currie is an independent choreographer and dance artist based on Kaurna Country in South Australia. Forming connections between, audiences, performers, objects and locations, Alison's work is primarily concerned with how the animate and inanimate bodies connect, compare and impact one another.
Exploring social issues such as the climate crisis, relationships to waste, personal trauma and environmental disaster, Alison's work crosses the mediums dance, performance art, sculpture and installation and is made for theatres, galleries and public spaces.
Biography
Alison Currie is a maker and performer of dance with a Research Masters in Choreography and Performance from the University of Roehampton, London and a BA in Dance Performance from Adelaide College of the Arts.
Alison's work forms connections between, audiences, performers, objects and locations in various ways. She has created works for theatres, galleries, site specific live performance and video, and often works collaboratively with sound, visual and media artists.
Alison has been working as a choreographer since 2004. Her first major work 42a premiered at the Australian Experimental Art Foundation in Adelaide in 2008 and toured to three states of Australia in 2010.

In 2021, Alison premiered two new works - Progress Report, co-directed with Alisdair Macindoe at Vitalstatistix Kaurna Land South Australia, and Somewhere, Everywhere, Nowhere, co-directed with Yui Kawaguchi for OzAsia Festival. They were described respectively as "riveting dance theatre" by Dance Australia, and "powerful, haunting performance" by InDaily.
In 2020, Alison was commissioned by Garry Stewart to create Of All Things, performed by and created with Australian Dance Theatre (ADT). She was also a finalist at the Keir Choreographic Awards 2020 with De-Limit, co-directed with David Cross with seasons at Dancehouse (VIC) and Carriageworks (NSW). In recent years, she premiered Creatures with The Human Arts Movement Adelaide City Council street corner and at the Samstag Museum for Adelaide Dance Festival, Close Company with Singapore's RAW Moves for OzAsia Festival 2018, and Concrete Impermanence for Adelaide Festival Centre and two seasons in Melbourne (The Substation and Dancehouse for Dance Massive 2019).
Alison is currently sharing practice with Ade Suharto, in conversation with Padmini Chettur. She is in an ongoing exchange with her sister and visual artist Bridget Currie as they work towards their third performance together.
Her other major works include: I Can Relate commissioned as part of 24 Frames Per Second by Carriageworks, Sydney and presented with live performance component at ACE open, Adelaide, Things Meeting Now co-created with Bridget Currie and performed at the Art Gallery of South Australia for Adelaide Festival, Artbank Sydney and at Roehampton University London, Drawing Machine created with designer Michael Hurley performed at Wimbledon Space, London, Three ways to hold co-directed with visual artist Bridget Currie for South Australian School of Art Gallery, Solo a reinterpretation from a memory of Pere Faura's work she viewed once six years previous to the performance as part of Return to Sender at Performance Space, Sydney, and Build, Hold, Destroy as part of Window World outdoor event commissioned by Adelaide Fringe Festival.
Media
The Melbourne Critique
"Choreographer Alison Currie is masterful, her vision is reflective and does not force itself."
Grace Lowry
Blouin Art Info
"Alison Currie [...] has created an experience so unique that it causes some viewers to do a double take."
N. Forrest